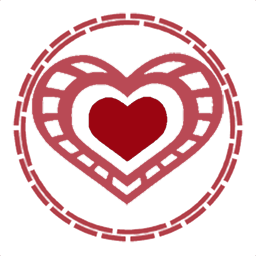 Dear All

Aurora Glade has been quiet as of late and I wish to kick some life back into our somewhat neglected community guild. [AG] is currently a Level 24 WvW guild, which is by far the highest level an AG community guild has gone. So, here we go...
The Original Objective (Really, it hasnt changed much)
With this guild we wish to foster the fighting spirit of Aurora Glade ,and train any players willing to join in! If you want fights and good old fashion zerging this is the place for you, and further more there are no requirements beyond having an available guild slot

We also wish to extend an invitation to any commanders wishing to help us achieve our goals of bringing the fight back to our beloved server. This guild will serve as a central communication hub for organizing of leaders and zergs. Further more we wish players from all of AG's WvW guilds to join to help build better relationships between our many great guilds.

Adding to the creation of this guild many dedicated and experienced players will review our current AG community builds and bring them up to date with the current meta. But this doesn't mean that input from other players would be discouraged, rather you are invited to share any advice or information with us to help make the community a force to be reckoned with in WvW.
"Why do we need an active community guild?"
Unless you are a member of one of our larger WvW guilds (III, XII, GUM) the ability to apply tactics on WvW objectives are not really available to you. Whereas upgrading [AG] to a full WvW Guild Hall will allow Scouts/Roamers/Casuals to help out the server... even if its just applying an EWP to a keep. When [AG] was formed the new linked border /Teamchat was released, which is great, but tbf, a lot of people turn off or zone out of teamchat. [AG] is a great hub for communication, and is there to be used.
We need Commanders!
Do you have a commander tag? Would you be willing to lead advertised open raids? We need you! Please contact a representative for information. We only request an hour or so once a week, predominantly to help gain favour for the Guild Hall Upgrades. More favour, more ability for upgrades, more ability to cover the borders.
Not a Commander but want to help the community out?
We need representatives who would be willing to lead and participate in Guild Missions (again, for more favour)
Materials. This thread will be updated weekly (hopefully) of materials needed for the Guild upgrades. Please donate! You can directly deposit items into the Guild Bank Treasury or email them to a representative
"I'm already in a guild, why would I want to join this one?"
You are a nice person who wants to participate in the community, that is why. There is no obligation to represent [AG] but this is an AG community guild for all round communication and access to wvw traits that smaller guilds may not neccessarily have access to
"Who do I contact about joining?"
Cornish
Rakol
Foko
Bacon